Nghi Son peninsula with the terrain like a giant arm is currently the hottest destination in Thanh Hoa, promising to bring many interesting experiences for tourists near and far.

Where is Nghi Son peninsula? 
This beautiful peninsula is located about 50 km from the center of Thanh Hoa city, in Tinh Gia district, Thanh Hoa province.  As a peninsula, at any time you can come here to travel and relax without having to worry about sailing or sailing on the sea.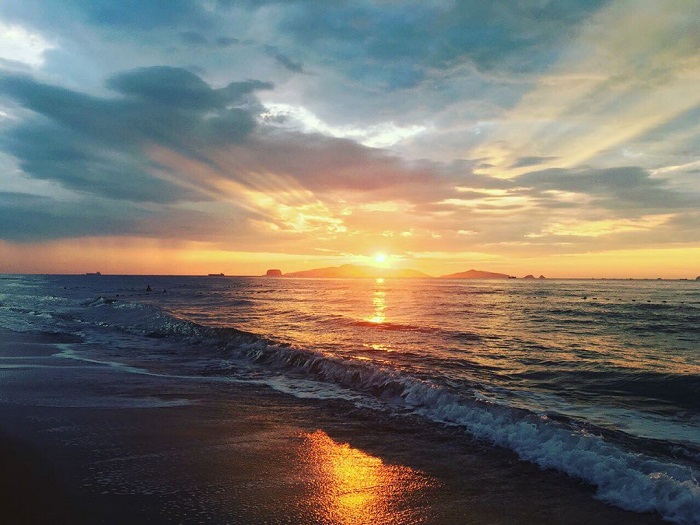 Romantic sunset on Nghi Son peninsula, Thanh Hoa. 
Photo: minhtthuuu
In the past, Nghi Son peninsula was called Bien Son, famous for being the richest and warmest land in the region. Today, this peninsula still retains the beauty of peace despite many tourist activities. This place has become a famous tourist destination in Thanh Hoa , known by tourists inside and outside the province for its fun activities, swimming and enjoying all kinds of seafood.
Experiences not to be missed in Nghi Son 
Traveling to Nghi Son in any season of the year, you will fully enjoy the peaceful beauty that this place brings. Standing on the high slope looking down, you will see the peninsula appearing like a giant arm, embracing and sheltering the boats anchored inside.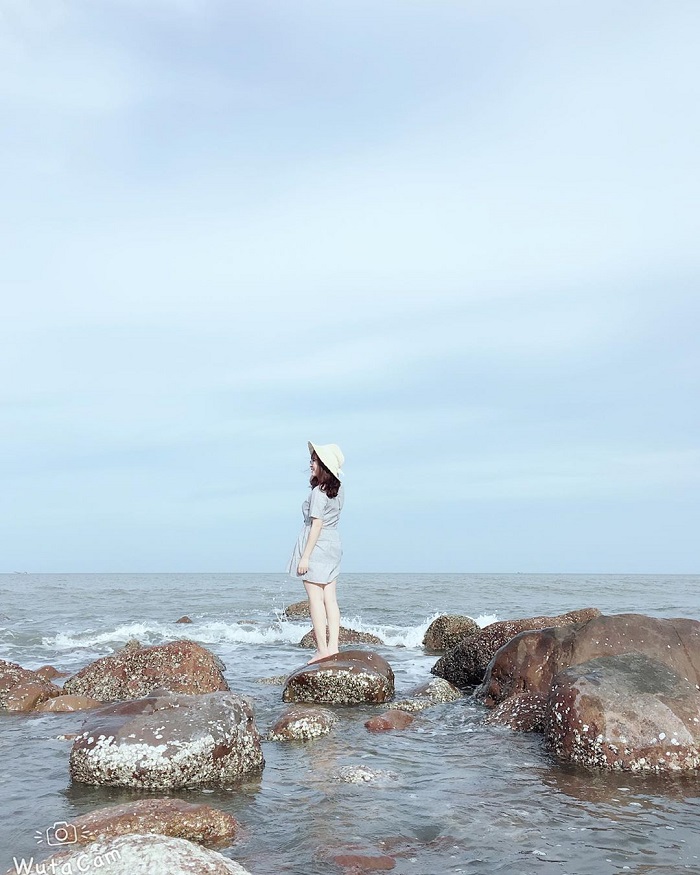 Bai Dong is one of the beautiful check-in points in Nghi Son peninsula. 
Photo: thanhhoa.ist
In summer, the weather here is quite cool, not hot like many other places in Thanh Hoa. Coming to Nghi Son peninsula , do not forget to go to the East beach to swim, drink coffee or take a photo tour. This is one of the hottest beaches in Thanh Hoa, the clear blue sea and the long stretch of white sand create the most favorable conditions for you to take many beautiful check-in photos.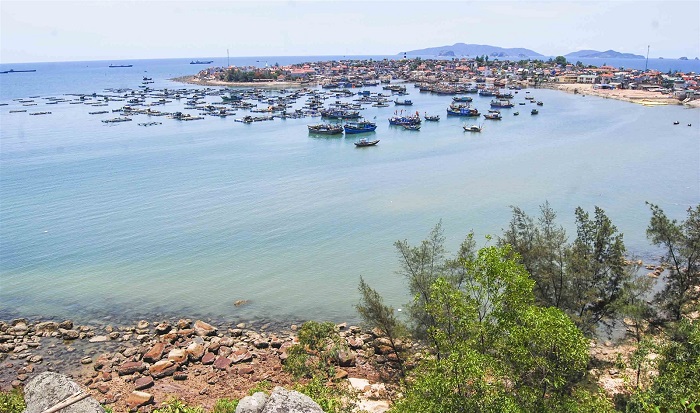 Boats moored on the beach, creating a beautiful picture for Nghi Son. 
Photo: Foody
If you don't know what to play in Nghi Son, then go up to visit Ngoc Mountain – where many ancient citadels such as Deer Citadel, Ngoc Thanh, and Thanh Don are kept. In addition, Tran Quy Phi Temple is also a spiritual destination for those who love to learn about history. In particular, at the foot of Ngoc mountain, there is also Ngoc Well – a well related to the love story of Mi Chau and Trong Thuy. 
On cool afternoons, you can also take a walk around the center of Nghi Son to explore the people on the island. Here, there are many specialties of the sea such as shrimp paste, coconut gear, spring rolls … suitable to buy as gifts for relatives and friends.
What to eat in Nghi Son? 
This is a question that many tourists are interested in when they want to travel to Nghi Son peninsula , Thanh Hoa. Going to the beach, eating seafood is a sure thing. But what is the most unique and delicious dish to eat? 
Suggest you dishes of snails, jumping squid, one sun squid and tilapia fish. These are the best seafood in this region, for those who do not know what to eat when traveling to Nghi Son. You can buy seafood at the market and early in the morning from 5 to 7 am to buy fresh food and bring it back to the guesthouse for people to process. Or want to be more romantic, you can prepare barbecue to grill seafood on the sea, enjoy a special Thanh Hoa tour .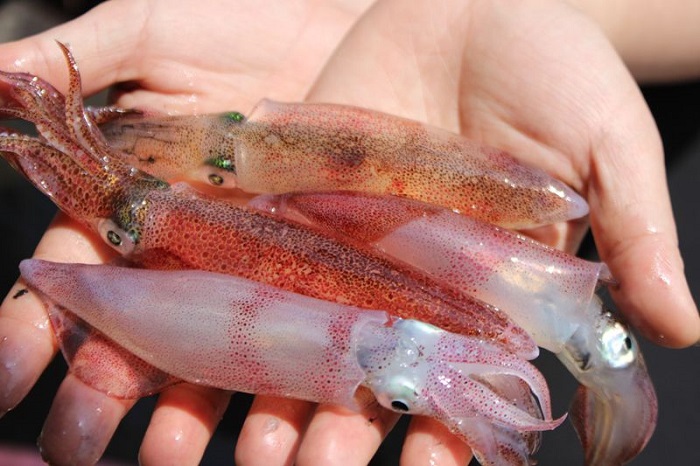 Jumping squid is one of the famous seafood in Nghi Son peninsula. 
Photo: Dan Tri
In addition, on Nghi Son peninsula , there are also many restaurants, coastal and central areas, you do not have to worry about eating when you come here to travel and relax. The price of dishes in Nghi Son is also reasonable, there is no problem of guillotine like many other places. 
Where to stay in Nghi Son?
When traveling to Thanh Hoa , especially Nghi Son area, you do not have to worry about where to stay on the island. There are many resorts, hotels and motels for you to choose from. You can refer to Bella Hotel Nghi Son, Dao Ngoc Hotel, Anh Phat 2, etc. Depending on the selected address, the room rate per night ranges from 300,000 VND to 1 million VND per night. You should consider to have the most reasonable choice.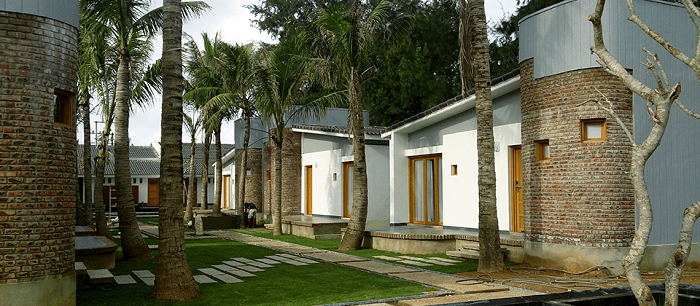 Bella Hotel with a large and cool garden space, you can choose to stay when traveling to Nghi Son. 
Photo: bellahotel.com.vn
Because Nghi Son is a peninsula, you can come here to play at any time of the year. However, the most beautiful is summer, when the sky is blue, the clouds are white, and the sea water is cool, suitable for many swimming and recreational activities.