Japan has spread its cuisine and culture around the world. Anime is another well-known Japanese export. Japanese narrative talent and originality are on exhibit in this genre of art. Around 1917, anime first appeared, and by the 1930s, it had firmly established itself as a genre in the nation. While anime may just be cartoons to some, for others, it is one of the things to do in Tokyo for anime lovers that made them fall in love with the nation.
These are a few of the places and things to do in Tokyo for anime lovers include these on your schedule if you're an otaku or just want to see your favorite
anime characters
in person.
1. Anpanman Children's Museum & Mall in Yokohama
You may explore the universe of Anpanman in this museum, which is a favorite among both kids and adults. You can view animations, create your own crafts, play freely in the children's area, and visit the Takashi Yanase (creator of Anpanman) memorial museum in the paid interactive museum area.
There are eateries with delectable meals where you can take a break in the shopping mall area, as well as a bakery that sells bread decorated to look like the characters. A photo studio, a children's beauty parlor, and numerous stores that sell unique items and toys are also present. To make things easier for visitors with young children, a nursing area is also offered. From Takashimacho station on the Yokohama Municipal Subway Blue Line or Shin-Takashima station on the Minato-Mirai Line, it takes seven minutes to walk.
2. Making Character Bento Experience
It is understandable that folks who are unfamiliar with this can't make sense of the title.
Nothing comparable exists anywhere else in the world. However, this is a highly well-liked pastime in Japan.
It is simply the creation of anime characters in a "Bento," or a Japanese lunchbox, utilizing materials or actual dishes, and is also referred to as "Kyarben Bento."
The fact that you can create anything, from a "Hello Kitty" to a "Pikachu," as well as potentially anything from your own mind, means that your only restriction is your creativity.
3. Explore Akihabara
Akihabara would be the best place to go shopping and things to do in Tokyo for anime lovers.
Generally speaking, the phrase refers to the well-known shopping district in Japan that is located near the Akihabara railway station.
Even though the shop sells a wide variety of products, it is well-known as the country's center for anime culture and sells products including computer gear, manga, and video games.
Additionally, there are a ton of "maid cafes" and cosplay cafes to be found.
Super Potato in Akihabara
This Akihabara shop specializes in used video games. You should visit this location if the words Super NES, Sega Saturn, or WonderSwan bring back any fond memories. They have a collection of games and systems that are currently expensive. The sales corner is located on the 3F and 4F of the store, which has floors 3 through 5. They provide a huge selection of top-notch video games, from RPGs to puzzles, the majority of which are available at affordable costs.
A section for testing games is also there. On the 5F, a new arcade game area called "Retro Ge-Sen" has opened. The nostalgic arcade machines in the form of tabletops are set up there, where you may play classic games from the 1980s and 1990s. On the same floor, there is a small-time sweets shop that used to be well-liked by children. Play the games you used to be obsessed to while you indulge in dessert. Celebrities and well-known Japanese artists are known to travel there. All JR train lines are four minutes' walk from Akihabara Station.
4. Nakano Broadway
Perhaps less well known to foreigners than Akihabara, Nakano is a well-liked neighborhood in Tokyo among fans of Otaku and underground subculture. The area's main shopping complex, Nakano Broadway, is home to a number of stores, including the renowned Mandarake anime store, which sells goods linked to manga and anime.
Nakano Broadway should be your next things to do in Tokyo for anime lovers if you've previously been to Akihabara and couldn't get enough. Only a few train stops separate the Nakano district from the Shinjuku region while traveling from JR Shinjuku Station.
5.

Visit Ghibli Studio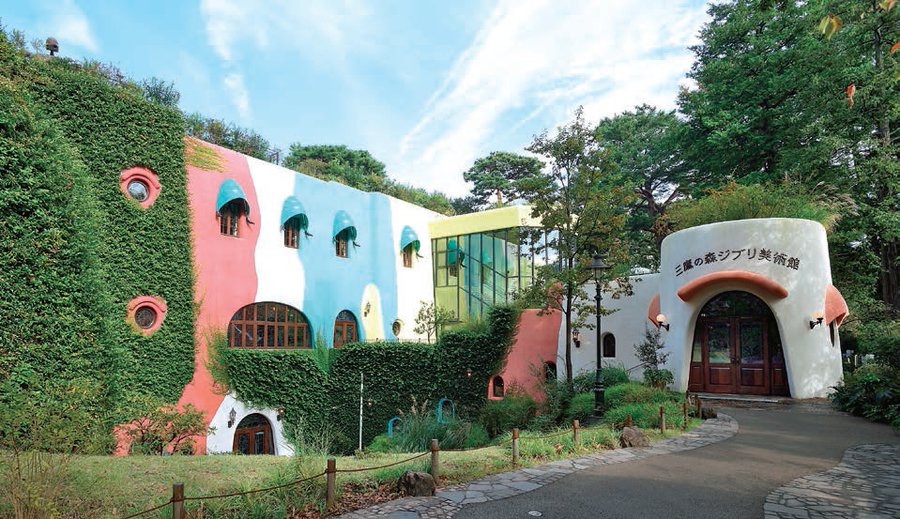 The most well-known animation film studio in Japan is Studio Ghibli, which has created a variety of beloved animated characters and award-winning movies like "My Neighbor Totoro," "Princess Mononoke," and "Spirited Away." The only museum dedicated to Studio Ghibli and Hayao Miyazaki's work and history is the Ghibli Museum. Shinjuku Station is 30 minutes away from the museum, which is in Mitaka, Tokyo.
Tickets for visitors must be reserved in advance and can be done online. Due to its high popularity and limited capacity, last-minute reservations are frequently challenging to secure. Therefore, be careful to reserve your tickets in advance. If you don't have enough time, some websites offer last-minute booking services.
6.

Fujiko- F. Fujio Museum
A museum showcasing the fun of making comics through the works of Doraemon and other manga artist Fujiko F. Fujio. You'll be able to detect the warmth and sympathy in the works. Items are rotated frequently after being chosen from a permanent library of about 50,000 original photographs. The 200-inch big screen in the F Theater plays exclusive original content. Visitors are welcome to peruse a range of works of art in the comics corner.
The vast field on the rooftop, which simulates the world of comic books, is especially well-liked since it makes a great location for pictures. Other amenities include a cafe where you can sample some authentic dishes related to the artwork and a museum store where you can purchase some authentic items. Tickets are only available via reservation and have set dates. Since the museum does not sell tickets, you must get one at a Lawson ahead of time. The Odakyu Line or JR Nanbu Line's Noborito Station is where the direct bus operated by Kawasaki City Bus (fee required) departs from.
8. Try Cosplay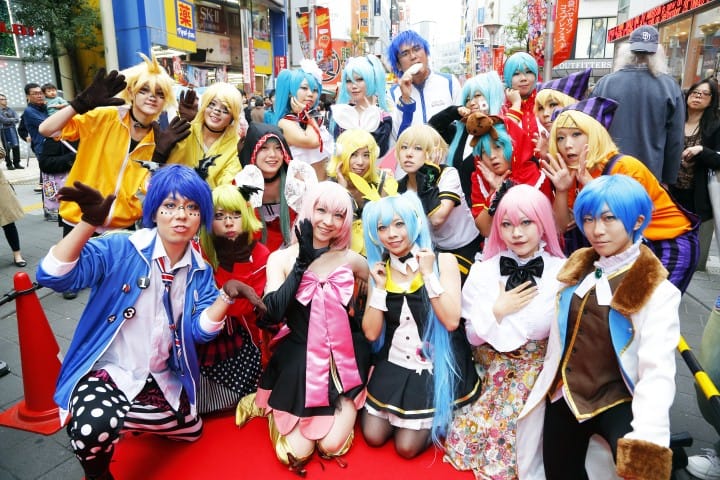 For those who are unfamiliar, cosplay is the abbreviation for "costume play," which is when people dress up as their preferred anime, video game, or even superhero movie characters.
Around the world, including Japan, it has emerged as an intriguing trend.
As a result, if you're interested in things to do in Tokyo for anime lovers, particularly cosplay, you can find lots of from cafes to monthly conventions.
Conclusion
A ton of stores, cafes, museums, and other locations things to do in Tokyo for anime lovers. Akihabara and Nakano Broadway are two shopping centers and streets in Tokyo that specialize in selling merchandise related to anime and manga.
Please read: http://animagplus.net/2022/09/4-great-things-to-do-in-nagasaki.html