Bai Mon Phu Yen has long become the hottest beach in the "South Central Coast", where the lyrical beauty always clings to "the poetic".

Bai Mon is a beach located at the foot of Dien Dai Lanh Cape, in Hoa Tam commune, Dong Hoa district, Phu Yen province. Although the beach is not too big, the length of the sea is less than half a kilometer, but it has a poetic, charming and wild beauty. Coming to Bai Mon, visitors will see the first rays of sunlight on the beach.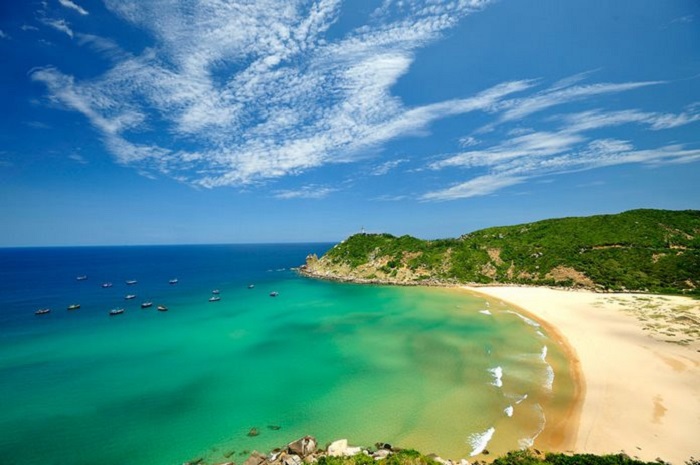 Bai Mon Phu Yen



Bai Mon has a wild and lyrical look
Bai Mon Phu Yen is located in the heart of two mountains, looks like a giant bow from afar. The scenery of Bai Mon has a wild, lyrical beauty, white sand mixed with clear water, making the beauty here more attractive than ever. The sand in Bai Mon is very fine, the sands are undulating and moving continuously when strong winds blow in.



How to get to Bai Mon
To get to Bai Mon, visitors can follow two roads. If you start from Tuy Hoa city, then follow National Highway 1A to move about 20 km to the Southeast. If departing from Nha Trang city, visitors will go to the northeast when approaching the middle of Ca Pass, then go to Phuoc Tan – Bai Nga road about 12 km.
Ticket price to enter Bai Mon is 20,000 VND/person .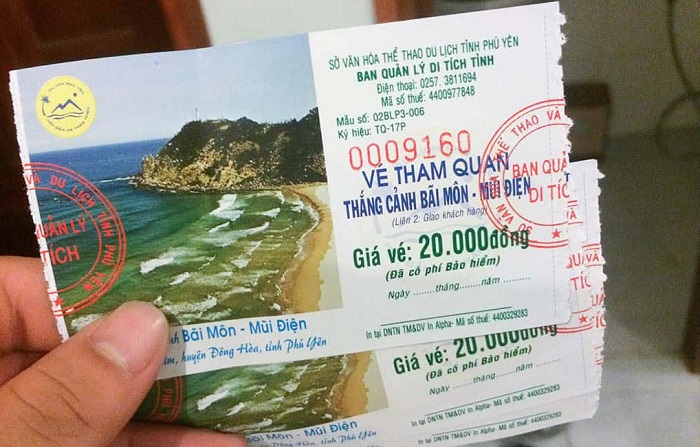 What to play at Bai Mon?
For a long time, the trend of overnight camping has been chosen by tourists to experience. In addition to familiar camping sites such as islands in Binh Ba, pine hills in Da Lat, etc., Bai Mon – Phu Yen is also a great choice for tourists.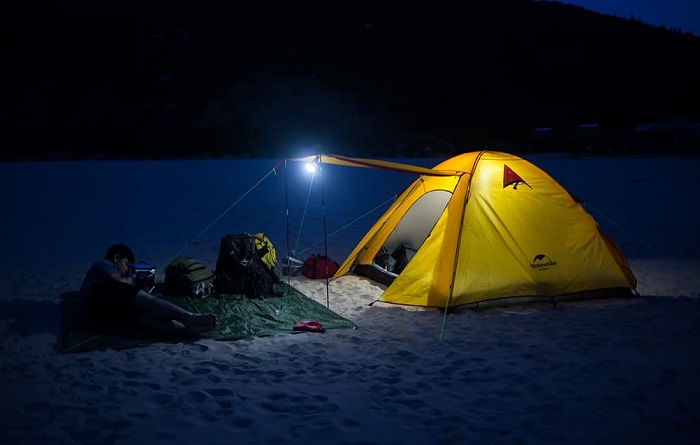 Night camp at Bai Mon
Coming to Bai Mon, visitors can try the feeling of spending the night and start a new day by watching the sunrise. To Bai Mon to camp, visitors can park their car at the famous Uncle Muoi restaurant in this area (10,000 VND/car). Visitors can also rent tents here and store unnecessary items at Uncle Muoi's house (no storage fee). In particular, before camping, visitors must ask permission from the security manager here, when allowing visitors to organize camping.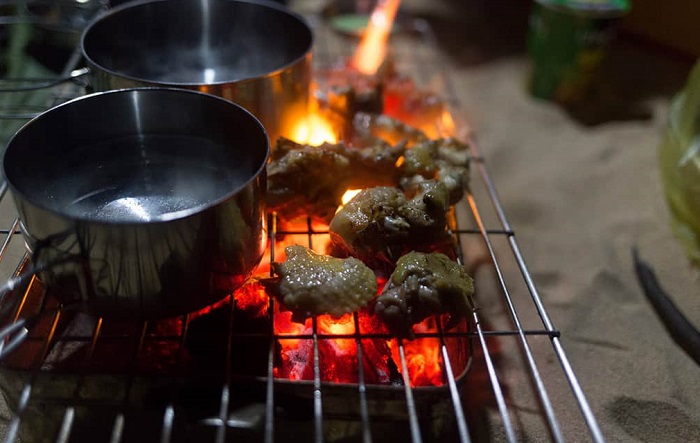 Guests can grill their own food
What should tourists eat when coming to Phu Yen?
Phu Yen is a land famous for many delicious and attractive foods. Therefore, coming to the homeland of Nau, visitors cannot ignore the following dishes:
Chives soup cake
Shallot soup cake is considered a famous specialty in Phu Yen, not only has the flavor with regional characteristics, but also the special thing comes from the way the ingredients are processed. (Price ranges from 10,000 to 20,000 VND/bowl).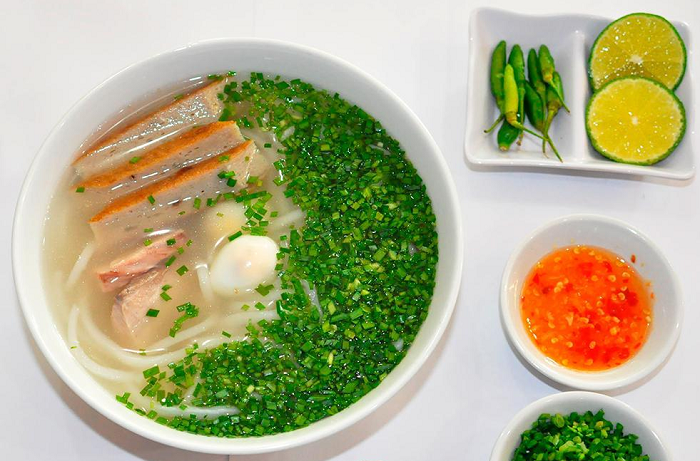 Phu Yen pancakes
Visitors can find pancakes all over the country. However, Phu Yen pancakes have their own, very unique features, only 5000 – 10,000 VND / leaf. Some famous places selling banh xeo in Tuy Hoa city such as Tran Quy Cap street, Nguyen Cong Tru alley, Le Thanh Ton street… Phu Lam town is also a place to sell famous pancakes in Phu Yen.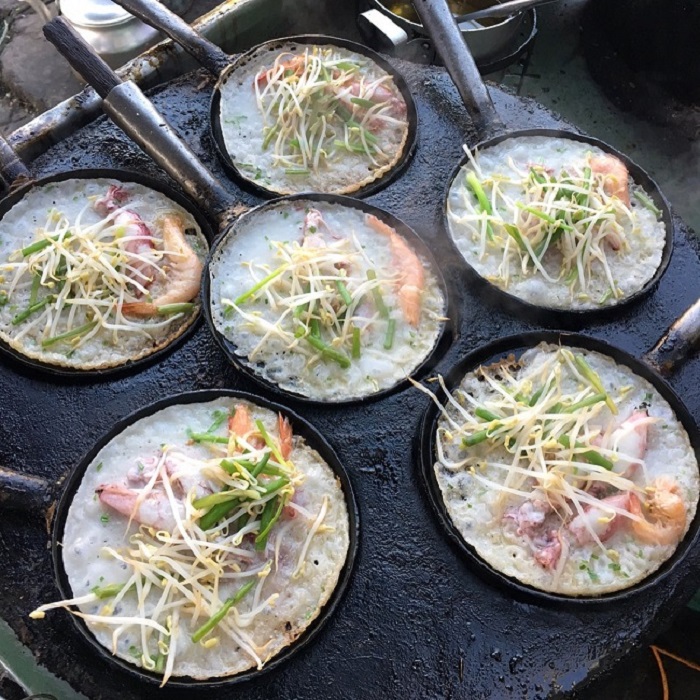 In addition, Phu Yen also has a number of other specialties such as ocean tuna eyes, jellyfish noodles, pork belly  cake, O Loan Dam oyster porridge, Song Cau crab, Dong ham, one sunny beef … attractive food that tourists should enjoy when traveling here.